Care 4 Cargo GmbH is certified for Live Animal Transports by road and by air. Your contact for petshipping from or to Germany, dogs and cats. We do pet shipping for private owners and breeders from Germany to all around the world, or visaversa, mainly by air.

As a freight forwarder we have livestock shipments on a regular basis. By the regularity we can offer better rates to move your livestock. Care 4 Cargo works close with the most reliable airliners within the industry and agents to give our customers the best possible service.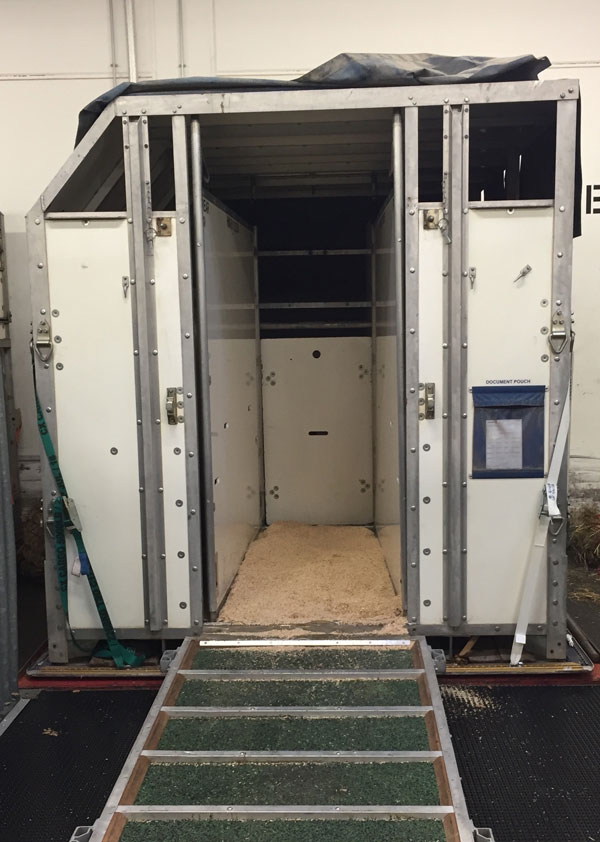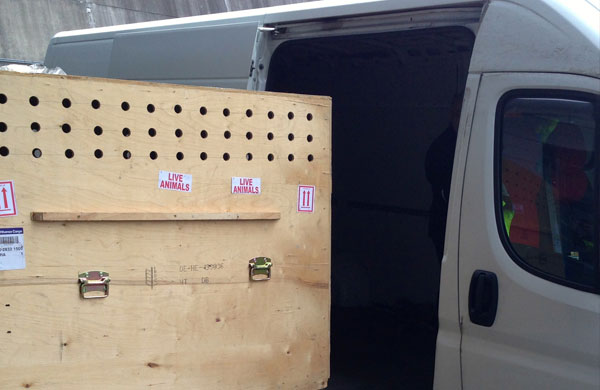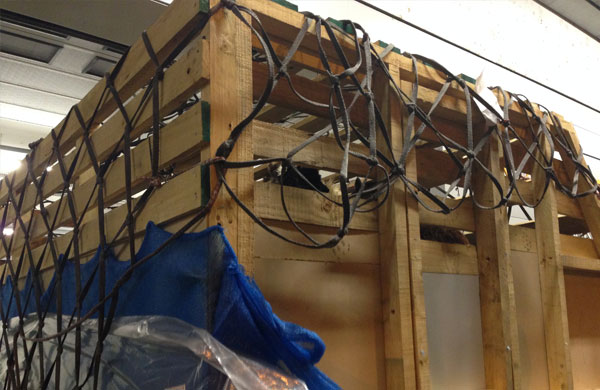 Our customers will experience a worry free service since we make arrangements from the pickup address all the way to the destination of the shipment. This includes customs forms, health certificates, stalls/cages, trucking, quarantine, etc. Relocating your pets from Frankfurt to anywhere in the world. Contact us!
Visiting address
Care 4 Cargo GmbH
Cargo City South
Bldg. 534, Office 4056
60549 Frankfurt Airport
Germany
Contact info
+49 (0)69 968 640 91
info@care4cargo.com
www.care4cargo.com
Geschäftführer: Ivar Tillemans
Ust-IdNr. DE 815 225 338
Handelsregister: Amtsgericht Frankfurt am Main HRB 88795